Krishnanagar, March 28: The Nadia district administration has appealed those unidentified people in Tehatta who might have come in touch with the five Covid 19 positive persons to come out voluntarily and identify themselves so that they could be brought under the proper medical management to avoid any possible community outbreak of the deadly disease.
The issue has become a serious concern to the state administration which is in dark about the actual number of persons who might have come in contact with the affected persons.
On Saturday the Nadia district administration rigorously campaigned using microphones in the vicinity of Barnia and adjacent villagers earnestly appealing all concerned to come out and speak about their closeness with the affected persons. However, till the evening none has responded to the appeal making the situation more concerning to the administration. 
The district administration, has, however, began tracking of such persons after speaking to their family members and relatives in Barnia where the five members had come to attend a bereavement programme from Uttarakhand and Delhi on March 20.
Senior officers in the district administration said that initiative has been taken on war-footing. However, they claimed that the task would be very tough unless vulnerable people come up spontaneously and speak up about their physical contact with them.
Tehatta sub-divisional officer Aneesh Dasgupta said, "This is a big challenge to us now. We have to find out such persons in any way; else this could lead to a disaster".
"It would have been better if such people come out and speak about their proximity for sake of all of us", he added.
"We are afraid as we don't have any clear data about the number of persons who came in contact with the affected persons. We have heard that they mingled with people, done sopping, attended relatives' houses. So there is every possibility of large-scale transmission of the disease", Sub-divisional officer of Tehatta Aneesh Dasgupta said.
"Today we appealed all the concerned people to come out without fear so that they are medically examined for necessary clinical support. But, unfortunately, none has come out to acknowledge their meeting with them. It appears people are hiding information about their meeting with them", laments the SDO.
Finding no way the district administration has decided to make close scanning on persons with visible symptoms.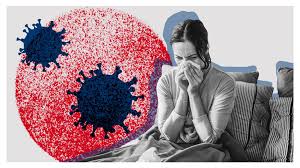 "We have alerted all village level health workers and doctors closely to scan the area so that any new persons with suspected symptoms find out. We would assume such patients came in any way with those affected ones. This is the only way left to us now", SDO Aneesh Dasgupta added.
However, till Saturday evening no new patient with suspected symptoms has been reported from Barnia and adjacent areas.
The district administration meanwhile prepared a list of suspected persons who by any chance had possibly met or came in touch with any of the five affected persons.
"We have started tracking such people by speaking to the family members, relatives, neighbors in the area. We have been individually interrogating them about their history of contact during the period of their stay in Barnia", an officer of the district administration said.
Nadia's Deputy Chief medical officer of health Asit Kumar Dewan said, "We came to know that some of those five affected persons visited a number of shops and relatives house. We have been persuading them to speak freely so that a major disaster could be averted. This persuasion would go on until we find out their contacts".
Sources in the district administration said that a young woman out of the five affected persons, who stays in Uttarakhand fell ill in New Delhi during a reunion at her cousin's house in New Delhi to celebrate his return from the UK. She was medically examined at put under quarantine at the R.M.Lohia hospital on March 17, but she fled on March 18 to board the Sealdah bound Rajdhani Express along with two others to attend the "Shraddh" of a demised relative at their native village in Tehatta. Eventually, her cousin later identified as Covid 19 positive.
The five persons later travelled on Lalgola passenger train to reach Bethuadahari and then took an autorickshaw to reach the bereavement of the venue on March 20.
The district administration meanwhile made contact with the ER authorities to find out the persons who travelled with them on March 20 on Lalgola passenger.
Meanwhile, on Saturday morning, the five persons were transferred to Beleghata ID hospital, whereas eight members of the family were sent to a Rajarhat based quarantine centre.