Krishnanagar, July 2: A team of 10 scientists from India and Denmark's Aalborg University has developed a mobile application, a first of its kind that can detect the suspected Beta-Thalassemia carriers by conducting a statistical analysis of the 5 hematological parameters available through a complete blood count (CBC) test.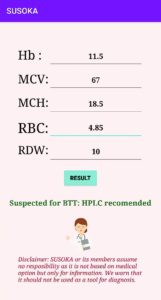 The application titled as Susoka in Japanese, which means action to explore, can easily score out the hematological threshold value to determine a suspected Beta-Thalassemic person by analyzing the combinatory value of HB%, MCV, MCH, RBC, and RBW, which are the mandatory parameters of blood followed by Indian Council of Medical Research (ICMR) to conduct the decisive High-Performance Liquid Chromatography (HPLC), commonly known as Thalassemia test.
The team of scientists conducted the cross-validation of more than 1500 clinical data provided by the Post Graduate Institute of Medical Education & Research (PGIMER) Chandigarh and Fulia Sikshaniketan School in Nadia, which conducted Thalassemia screening on students.
Their findings based on the application entirely matched with the actual reports of the Thalassemia screening.
The objective of this application is to use it as a tangible cost-saving tool for medical practitioners, health organizations, and also for common people so that a majority of the population can be completely excluded from expensive HPLC test, one of the scientists of the team said.
Thalassemia an inherited blood disorder in which the body makes an abnormal form of hemoglobin, which is the protein molecule in red blood cells that carries oxygen. The disorder results in excessive destruction of red blood cells leading to anemia, a condition without enough normal, healthy red blood cells.
India is one of the worst Thalassemia affected countries in the world with more than 4 crore carriers and over 1 lakh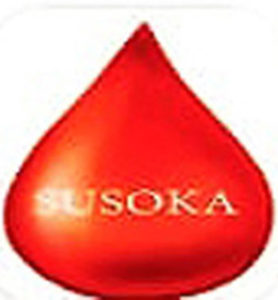 majors who undergo blood transfusion every month.
The scientists who include 6 from Bengal (of which 2 from Nadia's Chakdaha), and made the application available at Google play stores are now working to develop a device to ascertain the calculation in a rather handy way.
The research report of the team has been published in the July edition of the 'Journal of Advanced Research'  by Dutch publishing house Elsevier on behalf of Cairo University.
"We have developed a low-cost screening tool to detect Beta-Thalassemia, which is extremely needed in a country like India," said the brain behind the initiative Tanmay Sanyal, assistant professor of Zoology at the Krishnagar Government College.
"While going through some HPLC reports of students which include CBC test report, it appeared to me that the hematological parameters of the CBC test have a correlation with Thalassemia. I shared some of my findings with my friends who also supported my view. We then decided to conduct research and involved some of our associates of different disciplines from India as well as from Denmark's Aalborg University and after working for over two years we eventually managed to develop the mobile application (Susoka) which can help people to avoid the costly Beta-Thalassemia detection tests", added Sanyal, who hails from Chakdaha in Nadia.
In India, the cost of the Thalassemia screening test (HPLC) at any NABL accreditated laboratory is between Rs.700-1500, whereas the cost of the Complete Blood Count (CBC) test is between Rs. 300-Rs.500.
"In a country like India, a cost-effective screening method is essential to identify Beta-Thalassemia traits and differentiate normal individuals from carriers as well. So based on five hematological parameters we have developed a scoring mechanism which can identify the Beta-Thalassemia traits", Sanyal added further.
Member of the research team Saikat Dutta, a clinical Haematologist from Siliguri's Anandoloke Hospital, said, "A person having an android phone can use the app. This will mean not just a huge cost-cutting in a nation like us rather at the same time ensure grass route availability of Thalassemia screening".
Besides Sanyal and Dutta, the other members of the team include Professor Reena Das and Professor Prasanth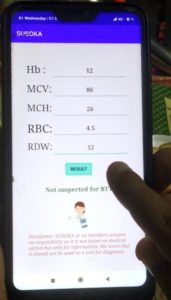 Sharma (Haematologist, PGIMER Chandigarh), Professor Anilava Kaviraj (Department of Zoology, Kalyani University), Kartick Dey (Researcher, Department of Mathematics, University of Engineering & Management, Kolkata) and their four associates – Subrata Saha (Post Doctoral Fellow), Soumendra Nath Sanyal (Researcher), Professor Peter Nielsen and Professor Izabela Nielsen, who are all from the Department of Material and Production, Aalborg University, Denmark.
Speaking on the initiative Professor Peter Nielsen of Aalborg University said "This work is a great example of how we by working together, across disciplines can tackle challenges that none of us could solve alone".
Anilava Kabiraj, a retired Professor of Department of Zoology at Kalyani University said, "The mobile application is a teamwork researchers of different disciplines aimed to help financially backward people who find it tough to undertake costly Thalassemia test".