Krishnaganj, Oct. 09: A Bangladeshi national was shot dead by a patrolling team of Border Security Force (BSF) in Nadia's Krishnaganj under Krisnanagar sector during the early hours of Sunday morning while trying to foil a cattle smuggling bid by a group of armed miscreants.
The BSF sources claimed that its personnel was compelled to open fire in self defence as the miscreants in a desperate attempt continued to attack them fatally with sharp weapons even after the jawans fired in the sky using non-lethal guns to disperse them.
A BSF spokesperson of South Bengal Frontier in Calcutta said, "Our jawans have shown immense bravery and intelligence, not in just self defence, rather also to stop the cattle smuggling bid confronting the armed miscreants. But they had to open fire eventually to save their own life that killed a suspected Bangladeshi miscreant".
The identity of the killed Bangladeshi National could not be ascertained by BSF authorities. However, local sources claimed the deceased Bangla national was Muntaj, who was a resident of Choto-Baldia village in the Chuadanga district located on the other side of the border.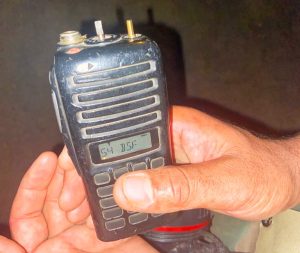 BSF officials claimed that on Saturday night a group of about 20 armed miscreants from Bangladesh side with the support of their Indian counterparts were trying to smuggle a herd of cattle to Bangladesh through an unfenced stretch of barbed fencing in Bishnupur village.
"The area through which the miscreants were trying to smuggle cattle was a fenced stretch. But recently the old barbed wire fencing has been removed for ongoing works of erection of newly designed fencing prescribed by the union home ministry", a senior BSF official of South Bengal Frontier said.
A patrolling team of 54-Battalion of the BSF challenged the miscreants on the Indian side, who attacked the jawans with sharp weapons, bamboo surrounding them from all corners.
BSF's South Bengal Frontier's DIG (G) Amerish Arya said, "Our jawans in retaliation fired a few rounds in the air using non-lethal weapons, but the miscreants refused to give up…and continue to attack. So eventually sensing an imminent threat to their lives, one of our jawans fired one round to save a jawan which hit one of the miscreants. After this, the miscreants fled towards the Bangladesh side leaving their injured associate, who later succumbed to injuries"
"A radio communication device and the personal weapon of one of our personnel was damaged due to the attack by the armed miscreants", the DIG added. BSF team seized cattle from the spot which were handed over to the Krishnaganj police authorities along with the body of the deceased miscreant.
Senior BSF officials have blamed their Bangladeshi counterparts for their lack of control over miscreants from their side as they often "often violate the sanctity of the international border'. "We have raised this issue on a number of occasions at flag meetings and border coordination meetings and also written protest notes. But nothing has happened in reality.
Meanwhile, a body of an unidentified Bangladeshi national was found close to the Indo-Bangladesh border in the Basirhat area of North 24 Parganas. However, BSF officials ruled out any incident of firing in the area.