Krishnanagar, Aug. 24: A restaurateur in Krishnagar has set up a donation box to garner funds for providing medical care to the street dogs in the town who often die uncared for.
Suman Sen (35) has crafted a donation box and set it on a table inside the 'Koffee House', a multi-cuisine restaurant which he owns, to draw the attention of the customers so that they donate benevolently for the street dogs.
The objective is to build funds so that it can be used for the deceased and malnourished street dogs through the members of the dog lovers' organizations and interested individuals.
Explaining the reason that led him to introduce the donation box, Suman said, "Street dogs fell ill like us. We take care of pets, but hardly pay attention to a street dog when it suffers from pain meeting with an accident on road. The street dogs often die uncared for. Sometimes street dogs also developed skin diseases and suffer badly. I want to make an end of such trauma at least in my town".
Pained over the plight of the street dogs Suman discussed the issue with some of his like-minded friends last week when they decided to introduce the donation box.
On August 18, the box was with a 'Help Me' tag, was unveiled at 'Koffee House' and set on there with an overwhelming response from the visiting customers and even outsiders.
"From the first day, we have been receiving a good amount of donation regularly. I have formed a team to maintain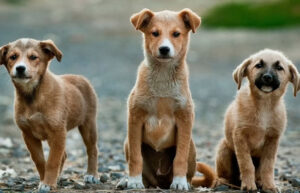 the daily collection as well so that the fund is properly utilized", Suman said.
Suman and his friends have also shared the initiative through social media so that people know about it. "We have appraised our customers and the dog lovers through personal contact and social media that this fund is to protect the street dogs", Suman said.
"Anybody can come and seek financial support for medical treatment of street dogs. Our team would instantly examine the need and handover the required amount of money to the person or engage any dog lovers' organization so that they can help to take the animal to doctors or to the hospital", he added.
"We are happy that people have responded well. Not just the customers rather people who came to know about the initiative through social media visited the restaurant only to donate for the dogs", a member of Suman's team said. 
(Picture courtesy Facebook)