Ranaghat, Aug. 2: In a pioneering initiative in the state to prevent wastage of drinking water, the Ranaghat Municipality authorities have disconnected at least twenty-five domestic water supply lines in the town during the past few days conveying a strong message to the people in the town asking them to be careful enough about wasting water.
The municipal authorities in some areas have replaced road side taps locking it permanently with tubewell finding people wasting and misusing water rampantly despite repeated cautions.
During April this year Chandigarh Municipality became the first civic body in the country to start slapping fine to the tune of Rs.2000 for wastage of water.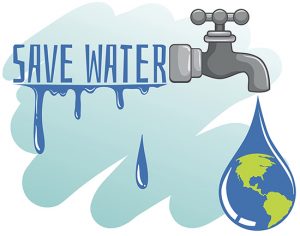 The stern action by Ranaghat Municipality, which claimed to be the first of its kind in Bengal, was taken following the board of councillors in last month adopted a resolution to make an all out drive against wastage of drinking water which the PHE supplies from its 14.62 MLD (million litres per day) capacity river surface water reservoir to the 21 wards in the town. Sources said that an internal assessment that shown wastage of 15% water of its regular consumption from the PHE supply prompted the Municipality to change the bad habit of people. The decision that has been largely welcomed by the residents in the town, taken at a time when several parts of the country, particularly Chennai, have been reeling owing to acute scarcity of water. 
Water crisis has become an issue of global concern. It is already too late for us to take any step to prevent wastage of water. Nevertheless, we have launched an initiative to save it through sensitizing people and finally snapping the lines with penalty. So far 25 water lines have been disconnected from main supply line. This may be appeared quite rude, but we will do it without prejudice", said Parthasarathi Chatterjee, chairman of Trinamul run Ranaghat Municipality.
Sources in Ranaghat civic body said that officials of the water supply department during the past few days conducted surprise check based on local inputs after an awareness drive and disconnected lines finding water being drained out. 
"This is a great initiative. People must learn the lesson to save water. Virat Kohli was compelled to pay fine for misusing drinking water. People should have learn it from that incident"– A Ranaghat resident.
Kosholdeb Banerjee, Trinamul councillor from ward-10, who personally circulated leaflets to sensitize people, said, "We found people not at home and touring on vacation, while most of the taps are open from which water being drained out..We also found people speaking over phone while water being overflows from bucket. We have also disconnected line of some people for their sheer callousness as they never bother to turn off the key even after their overhead tank overflowing."
"It is quite painful to find that those who are punished with disconnection include senior bank official, businessman, government employee, who are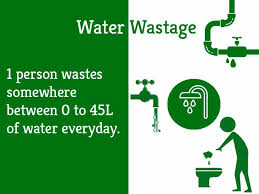 quite educated but remained incorrigible despite our awareness drive", Banerjee added further.
Before launching the disconnection drive, the civic authority sensitized people through campaigning using public address system, circulating leaflets, door to door campaign making people aware about importance of saving water as well as the quantum of punishment in case they caught wasting water. "We also used the microphones affixed in walkers' zone that airs songs for the morning walkers to make people aware", councillor Banerjee said.
Sailen Biswas of court para, one of the persons whose domestic line was disconnected, however, refused to comment.
Municipality sources said some persons who are punished, have meanwhile, and appealed for restoration of water supply."There appeals are under consideration. They will be penalised, which the board of councillors would decide and also should submit an undertaking", Chairman Parthasarathi Chatterjee said. Local residents have welcomed the move.  "This is a great initiative..People must learn the lesson to save water. Virat Kohli was compelled to pay fine for wastage of water…people should have learn it from that incident", a local resident said.
Meanwhile, municipality authority has also started to affix bib cock to roadside taps which has no provision to stop draining of water.